You are in the archive of Le blog de Olivier Crête for May 2010.
Categories
Archives
May 2010
M
T
W
T
F
S
S
1
2
3
4
5
6
7
8
9
10
11
12
13
14
15
16
17
18
19
20
21
22
23
24
25
26
27
28
29
30
31
Log in
The PR1.2 update of the N900 firmware is now officially released. The big new feature is video calls. It is also the world's first phone to offer Skype video calls as well as Google Talk compatible video calls!  And all of this uses Farsight2, the GStreamer based voice and video calling library. The whole Farsight2 team is very proud to have been able to participate in this world first. And just like all other calls on Maemo, video calls use the Telepathy framework. We obviously also support Jingle (aka Jabber aka XMPP) and SIP just like the N800 and N810. But we also add H.264 support.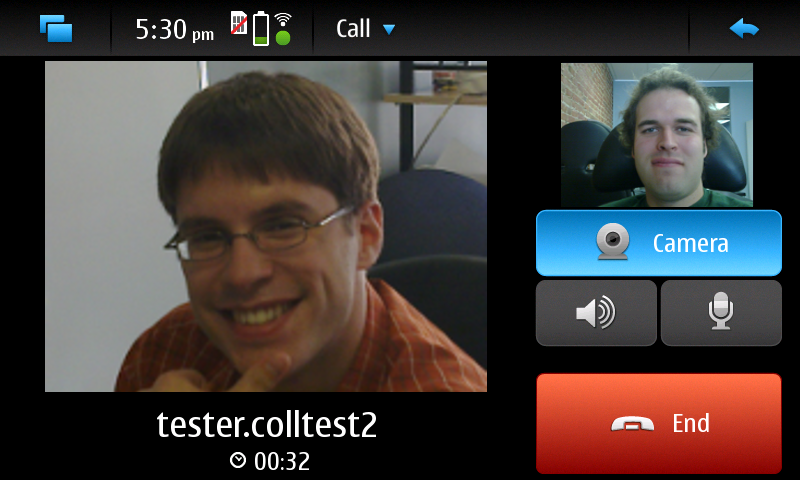 As a side note, my colleague Sjoerd (who now has a  blog!) has made VP8 work with RTP. The Googlers are working hard to make some kind of standard. So hopefully, with Google's clout, we'll be able to have calls between a fully free platform and a hardware phone!